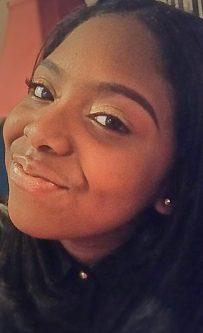 B'Star…
born Brooklyn Airi in Philadelphia Pa. I am the oldest girl of 2 younger siblings and I have 1 older brother. My parents Ted & Kisha Stanback are my Producer & Manager. I am a student at Philadelphia's Creative And Performing Arts School in the MDTV program (media, design, & television) class of 2020.
I started out at age 4, a pageant baby. Tried the road out for television but decided the music entertainment industry is where I want to be. I've been a clean Hip Hop artist since 2012. Known as the head Doll of Diva Dollz & Company, a group formed by myself and my 2 younger sisters Denim (Q'Dee) & Sage (BossLady). For almost 5 years we've performed our own original music off of our 5 independently released cds. We've blessed the stage over 300 times together. Now that I'm getting older, my topics of my lyrics are more mature so I'm branching off to perform for older youth but still sticking to my clean material as "B'Star". There is a void of clean radio for young listening ears so creating The Microphone Café was my new venture. I share with all listening ears resources for young people just like myself. We also expose listeners to new up coming young talent who other radio haven't recognized yet. Conducting interviews in my own studio where I record and produce my own music works perfectly. My future goals are to not only be in front of the curtains on stage, but to direct, write, create, and produce my own videos, movies, and continue to help young aspiring artists chase their dreams.
Keep your ears to the wind for more of ya girl…B'Star.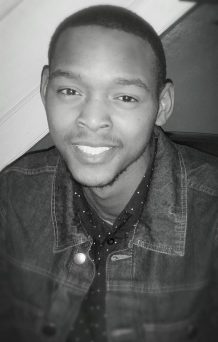 Trax.
Born Trae McLean in Phila Pa, I am a sports fanatic and have been for majority of my young life. Im a Jr at Hill Freedman World Academy and currently one of the MVP's of both basketball and football . I started out in the entertainment industry as a background dancer for Philly's own Diva Dollz & Company in 2012.  In 2013 I was diagnosed with stage 4 Hodgkins Lymphoma, a form of cancer. But the diagnosis nor the disease was going to keep me down. Music became my medicine, and even though we had to create choreography which included chairs since I was hitting the stage fresh off of aggressive weekend chemo treatments, I made up my mind I was not going to lose this battle. Although my ability to perform long and restricted from movements that could possibly cause a bone break were limited, I still never gave up. Prayer, faith, my support team, my family & friends and determination were the best treatment for this kind of fight. Now,
4 years later
, standing 6'4″, almost 17 years young, I go extra hard because I'm a Cancer Survivor and nothing can stop me.  My love for music that my entire family can enjoy, especially my granparents, has me where I am now.  Performing clean hip hop, writing and producing clean material for up an coming artist, and now working on radio creating the opportunity for other up and coming young artists who just want to share with the world thei God given talents or interests they have expanded. My future plans are to always continue working in the music and entertainment industry in front of and behind the curtain but to also help other young talents but I am looking into an athletic future in basketball.  Keep your eyes on me because God is not through with me yet!
---
Read more
---